Back to News
Santec Releases Polarization Maintaining Optical Switch
Product Name: Polarization Maintaining Optical Switch
Model: OSX-100

Santec Introduces New Ultra-Low Loss Polarization Maintaining Optical Switch.

SANTEC CORPORATION, a leading manufacturer of advanced optical components, tunable lasers, optical test equipment, and OCT systems, announces the product launch of the polarization maintaining OSX-100 optical switch. It is well suited for applications such as lab and R&D, automated device testing, or high-volume production testing.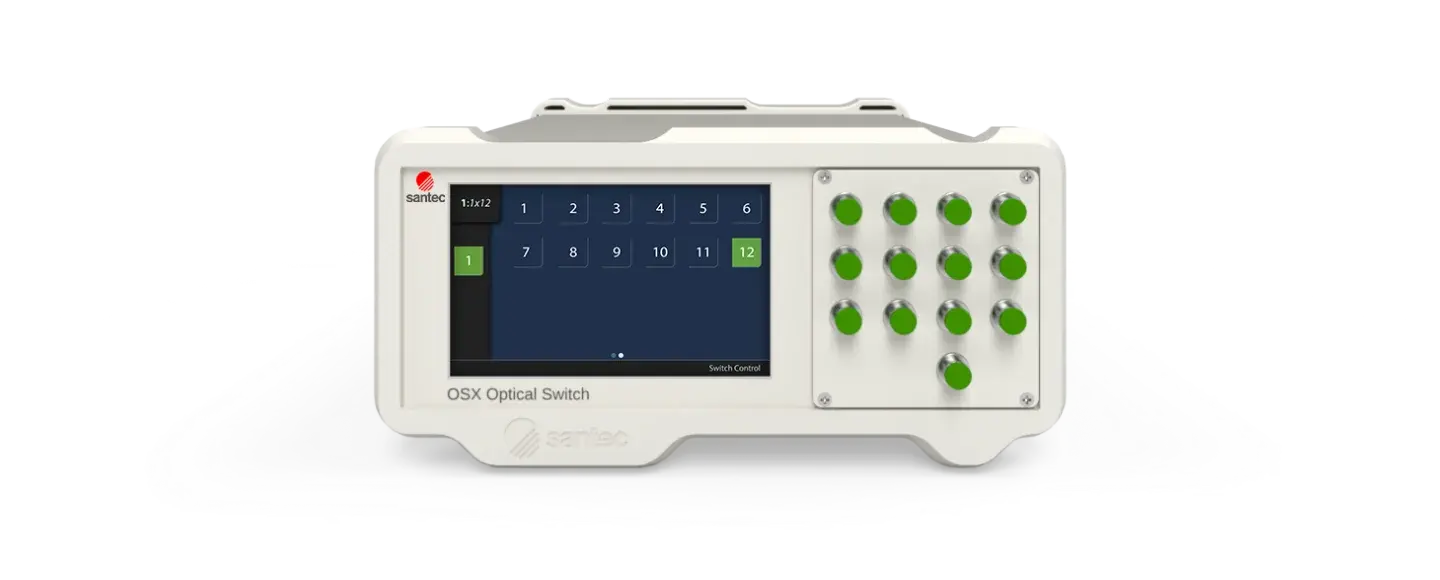 Covering a wide wavelength range from 1250 to 1670 nm, the PM OSX-100 is built with Panda PM fiber. Excellent ± 0.005 dB repeatability, PER > 23 dB and IL < 1.0 dB make the OSX-100 invisible to your application. Standard configurations use SC or FC bulkheads up to 24 channels, however, higher channel counts, customized fiber types, and wavelength ranges are possible upon request.
The OSX-100 is easy to incorporate into any test setup with SCPI commands via USB or Ethernet. An optional front-panel touchscreen is also available for local control.
More details are available at:  https://inst.santec.com/produc...

About Santec:

SANTEC CORPORATION (the "Santec") was established in 1979. It is headquartered in Komaki, Aichi, Japan and has subsidiaries in North America (santec Global Corporation in NJ, SANTEC U.S.A. CORPORATION in NJ, santec Canada Corporation in Ottawa and santec California Corporation in CA), U.K. (SANTEC EUROPE LTD. in Oxfordshire) and China (Santec (Shanghai) Co., Ltd.in Shanghai). Santec is listed on the Standard Market (6777) a section of the Tokyo Stock Exchange. The company employs 273 staff members and serves a global customer base; including the world's major telecommunications companies, transmission/sub system manufacturers, internationally recognized research centers and universities. Santec's product lines include a broad range of advanced optical components, tunable lasers, optical test/measurement and OCT systems for telecommunication, life science, sensing and industry applications.
Click Here for More Details
Related Articles